The FIAL-hosted online Vietnam: Virtual Meet the Buyer sessions on 25 August are designed to give selected Australian export-ready businesses the opportunity to meet one-to-one, in 'virtual' meeting rooms, with qualified buyers from Vietnam. These buyers represent major supermarket chains, convenience stores, e-commerce platforms, distributors, food service, importers and more.
The Food and Agribusiness Growth Centre, trading as FIAL, invites export-ready Australian food and beverage suppliers to submit expressions of interest (EOIs) to participate in this exclusive online business matching event.
Right now, buyers in Vietnam are particularly interested in health, innovative food and first-to-market products.
A free food and beverage trade readiness webinar, delivered via Zoom on Tuesday 19 July, includes presentations by in-market experts to prepare suppliers prior to the Virtual Meet the Buyer event with an up-to-date market overview.
EOI submissions closed on Friday 22 July 2022.
AFBC membership and registration

To participate in this event and future Virtual Meet the Buyer events hosted by FIAL, you must be registered on the AFBC platform. Suppliers already registered on the platform will have received a reactivation email. New businesses can set up their profiles here. (Note: Your products must have market access to Vietnam or your registration will be deemed invalid.)
Once you've registered with the Australian Food & Beverage Catalogue (AFBC), click the 'EOI' button on the AFBC web page (under 'Events' on the RH side) to register your Expression of Interest in joining a Vietnam Virtual Meet the Buyer session.
Your business's details will then be sent to relevant buyers for review. Those that are successful in securing one or more appointments will be notified prior to the event. Note: It is each buyer's decision to choose which businesses they want to meet, based on their AFBC company profiles and product ranges.
As per industry feedback, increased freight cost and supply-chain delays represent ongoing sector concerns; hence, FIAL will coordinate consolidation, cost of freight and documentation support for samples for interested suppliers at a cost.
Submit your Expression of Interest (EOI) by the close of business on Friday 22 July 2022.
Registration costs AUD$75 incl GST*.
*Fee payable only if meetings secured. Fee is capped at $75 if you secure at least one appointment.
If you have further questions, e-mail events@fial.com.au
Register to the July trade readiness event.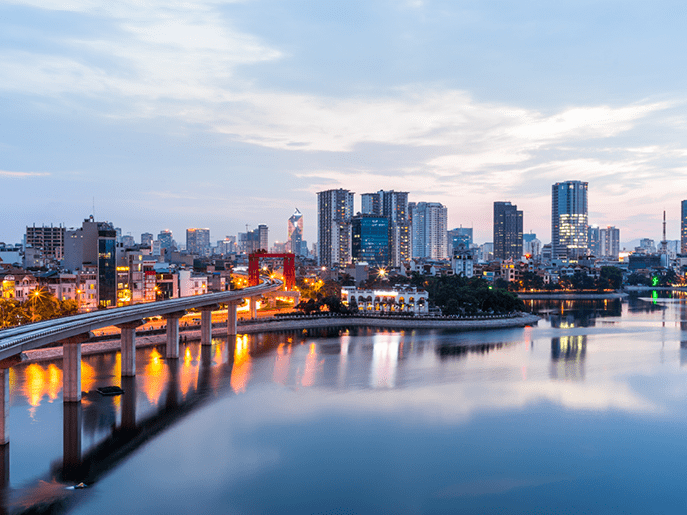 About the Vietnam opportunity
In FY 2018-19, Vietnam was Australia's seventh-largest export market for food products, accounting for $1.7 billion worth of food exports. By FY 2020-21, Vietnam had become the sixth-largest export market for Australian food and agribusiness, valued at $2.4b.
An expanding middle class, high GDP growth, rising disposable income and growing concern for food safety make Vietnam an increasingly important market for Australian food exporters. With a population topping 96 million, growing by an average 11.9% annually, it's also one of Australia's fastest-growing markets for Australian food and beverage exports, with a compound annual growth rate of 15.3% over the past decade.
Vietnamese consumers are willing to pay a premium for Australian food products thanks to Australia's reputation for producing high-quality products that meet stringent safety standards. The tremendous growth of modern retail outlets and improved cold chain infrastructure is creating significant opportunities for manufacturers of a broader range of products.
Vietnam guided export trip
In addition to the Virtual Meet the Buyer event, FIAL will lead a guided export trip to Vietnam in early December 2022, giving Australian food producer-exporters the opportunity to meet buyers in person at an invitation-only event where they can showcase their products. For information, check the FIAL website, where further details will be available in due course.
Lead image: Vietnamese port. Credit: Shutterstock