The focus of the Food in the Capital conference is on the critical role food production, consumption and new technology must play in helping Canberra become a fully sustainable city.
​Split into discrete events, the second of which is scheduled to run over two days in mid-May 2021, the conference brings together thought leaders and representatives of business, research and government from the ACT, South Eastern NSW and further afield.
The broad agenda is on exploring innovations in rural and urban farming and practical solutions to food production, transport and sales that can help policymakers develop 'a unique city region agrifood initiative'.
The event forms part of the ambitious agenda of Regional Development Australia ACT and Regional Development Southern Inland to help build a replicable city-region food initiative. It is hoped that the discussions that take place at and around the Food in the Capital events will contribute to Canberra becoming Australia's first truly sustainable city.
The event will also provide a platform for announcements by the corporate sector and government relating to local emissions targets, economic diversification and agrifood export/investment objectives.
With a packed conference program on 18 May featuring targeted presentations and topical, thought-provoking panel discussions, and two technical tours on 19 May, Event 2 promises to be time and money well spent.
'The message is clear,' state the event organisers. 'Prepare now for more climate change, pandemics and other threats to our food supply chain.' The conference component of Event 2 will take a systems-wide approach to managing our complex, dynamic food supply chains in the context of a much-changed world.  
The pandemic has reinforced the need for local food production and for supply chains that are resilient, streamlined and secure. Event 2's conference will explore the wealth of business opportunities that could open up, in Canberra and surrounding regions, if current food supply-chain issues including 'last-mile' transport and logistics could be solved.
Moreover, today's consumers are increasingly concerned about food provenance and sustainability.
'People demand to know where their food comes from and they want less negative environment and more positive social impact,' the organisers state. 'The massive increase in investment flows in urban ag-tech and innovative urban and sustainable farm production tell their own story.'
It is in this context that the topics, presentations and speakers of the Event 2 conference have been selected.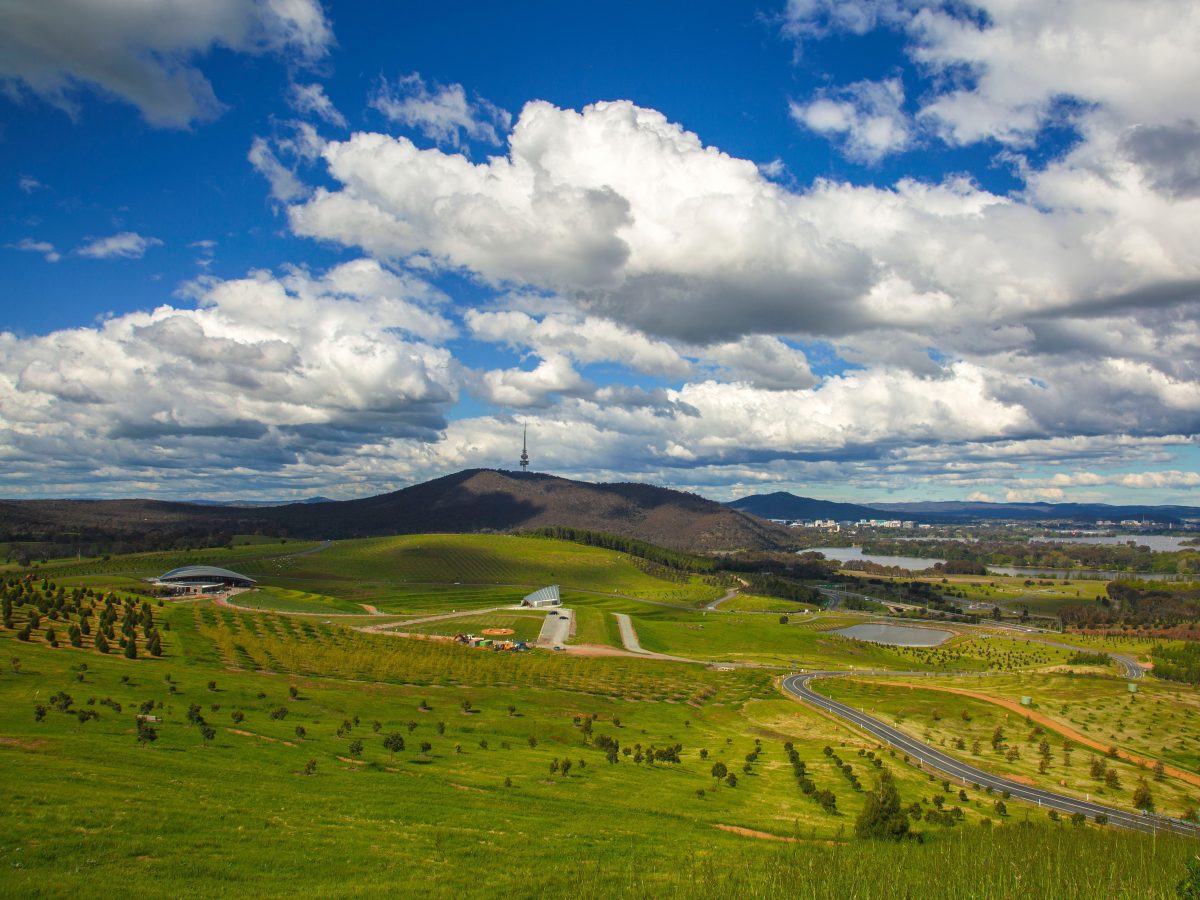 Conference program
Morning schedule
Plenary session and introduction

Mr Ross MacDiarmid – Chair, Regional Development Australia ACT
Opening by Minister Hon Rebecca Vassarotti, Minister for Environment
Keynote speaker: Dr Rachel Carey, from the Food Policy Research Group, University of Melbourne. Learn more.

Regenerative farming panel session, facilitated by Maxine Cooper, Chair of Landcare ACT, following a 'scene-setter' presentation by Penny Scott, 'The Bush Goddess', on the topic 'The Food System is Broken'. Learn more.
Food building and design presentation by the Riverview Group: The Sustainable Suburb. Learn more.
Investor views: Food systems and Ag-tech presentation from David Eyre, CEO of the Future Food Systems CRC. Learn more.
Food waste panel session facilitated by GoTerra's Olympia Yarger, following a 'scene-setter' presentation by Robert Pekin of Food Connect, Brisbane. Learn more.
VIP lunch
At the VIP lunch, hosted by Telstra, the keynote speaker is the Hon. Andrew Barr MLA, ACT Government Chief Minister. Minister Barr will explore the culture of food, Paris's plans for a sustainable food future, and how food supports and enhances a city's liveability and appeal as a tourist and investment destination.
Afternoon schedule
Much of the afternoon's proceedings will be divided into streams.
Stream 1:
a) Food success stories, comprising: a panel session facilitated by Barry McGookin from the Commonwealth Growth Centre for Food and Agriculture, FIAL (Food Innovation Australia Ltd). Learn more;
b) a conversation, Chef's view & food service, featuring Mel Nathan, founder of the Executive Chef's Club. Learn more.
Stream 2:
a) Transport and logistics, comprising a Regional Food Transport Forum, facilitated by the Canberra Innovation Network (CBRIN);
b) a presentation on Transport, processing and logistics solutions from Dr Hermione Parsons, Industry Professor and Director in the Centre for Supply Chain and Logistics at Deakin University, and FIAL Board member. Learn more.
Stream 3:
Workforce & skills, featuring a presentation from Professor Priti Krishna, Foundation Chair of Sustainable Agriculture at Western Sydney University. Learn more
There's also a 'Profit for purpose' masterclass in the afternoon of Day 2, with a presentation from Will Schmitt,  co-founder and principal of Open2Innovate. Learn more about the masterclass.
Download a full copy of the Day 2 conference program.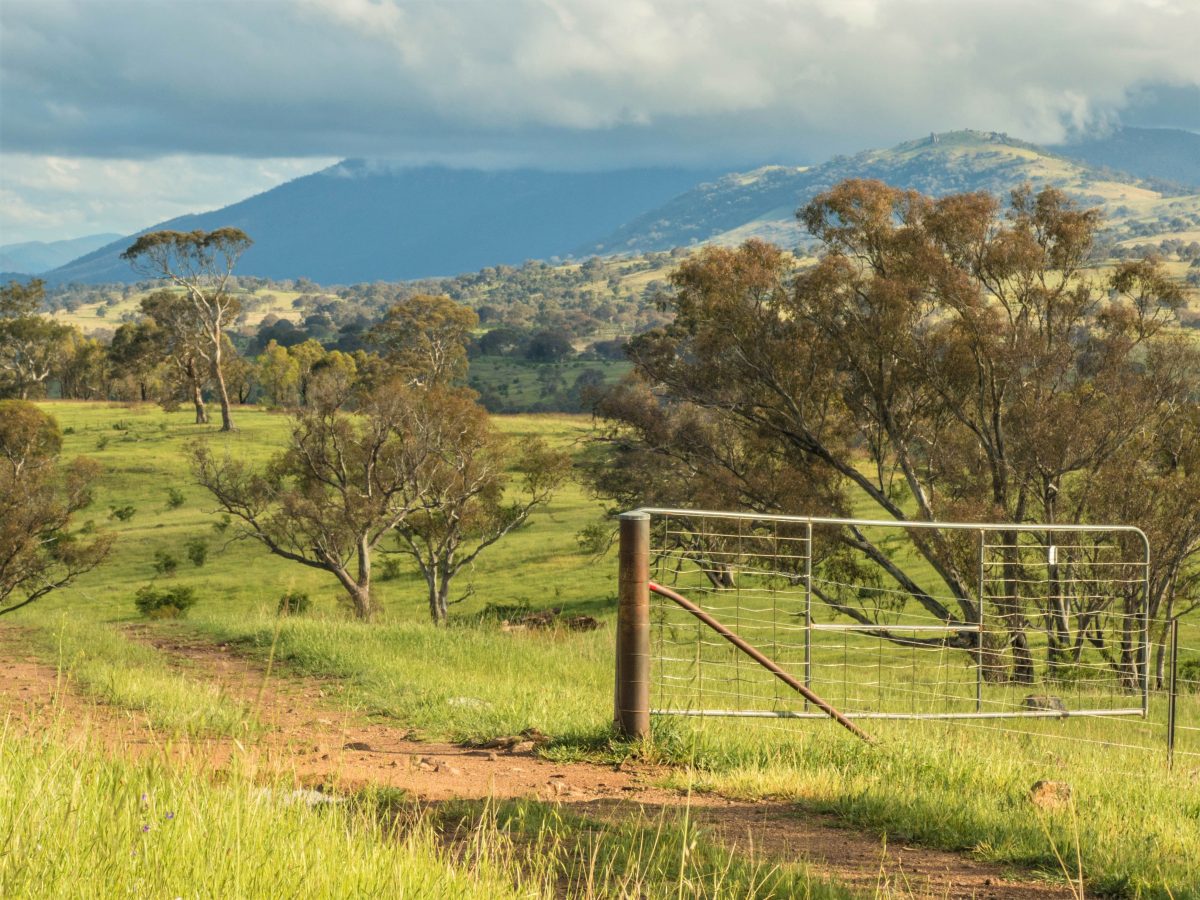 Technical tours
On 19 May, following the Day 2 conference, guests have the choice of two Technical Food Tours:
Peri-urban: an exploration of artisan food and social venture; and
Regional farm: a 'deep dive' into sustainable food production models.
Each bus tour starts at 9am and finish at around 3pm and includes food and wine tastings and talks from food experts en route.
For further details on the tours, check the event website.
When and where?
The Food in the Capital: Day 2 event is scheduled to take place on 18 and 19 May 2021. The conference on 18 May starts at 9am and runs until approximately 4.30pm. The two technical tours on 19 May depart at 9am and run until approximately 3pm.
The main conference venue is Canberra's Thoroughbred Park, 1 Randwick Rd, Lyneham ACT 2602. This is also the departure point for the bus tours on 19 May. Get directions.
Registration and more information
To register for the conference, click here.
Note that anyone who purchased a ticket for the initial Food in the Capital event (originally scheduled for April, then November 2020) is entitled to a free ticket to the 18 May conference event. They can also get a 60 per cent discount on the Day 2 technical tour component.
To receive your free conference ticket, email Event Coordinator Gregoire Pinson. For a discount on your tour ticket, use the code PREVTICKETHOLDER0420.
If you purchased a ticket to the online Food in the Capital event in November 2020, or would prefer to attend online rather than in person, free tickets are also available for the morning session of 18 May's conference.
Note that the May 2021 Food in the Capital event is following COVID-safe practices and that numbers are strictly limited. It is therefore important that you register your interest before March 31 to avoid disappointment. Tickets cannot be guaranteed after this date, as ticketing will also be available to the general public.
For further information, phone (02) 6173 7000 and/or visit the event web page or Facebook page.
Why attend?
For food businesses, farmers, manufacturers:
Get insights from experts on the latest in food markets and consumer trends.
Sell more of your product for a good return in Canberra and elsewhere.
View new technologies that could help you generate more revenue and new markets.
Connect with restaurateurs, supermarket managers and decision-makers from across the food service industry.
For policymakers, community groups, thought leaders, foodies:
Learn how to make system-wide urban farming a reality, in Canberra and other cities of Australia.
Help build the food industry as a vehicle for reducing emissions, utilising food waste, and fostering greater social inclusion, food security and improved nutrition.
Consider how best to promote the region's growing reputation for fresh, clean and green local produce, driving tourism and exports.
Discuss the immense potential of food as a driver of economic diversification.
More Food in the Capital…
Food in the Capital
'

webbite

'

series

Initially scheduled to run over two days in April 2020, the Food in the Capital conference was re-scheduled to November 2020 and May 2021 due to COVID-19 restrictions. In the intervening period, RDA ACT hosted online webinars to give delegates a taste of the upcoming events and keep everyone in the loop.

You can watch all seven of these webinars here.
Event 1 recap
The first of the Food in the Capital events, which took place in November 2020, examined what the future of food will look like in Canberra and the surrounding region. Discussions explored:
the potential for selling more locally produced food in the nation's capital and other markets – and what needs to be done to make this feasible;

how urban food production differs from farming further afield, and what new business opportunities urban farming opens;

the new skills, technologies and business models required to implement sustainable, profitable urban food production systems in the region; and

how understanding the interaction of clean energy, food, water and soils is critical for creating a resilient food system.
To access recordings of sessions from Event 1, contact the organisers on (02) 6173 7000 or email email Event Coordinator Gregoire Pinson.