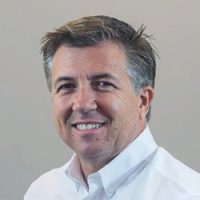 Mark Prendergast
Director
Mark Prendergast is an experienced senior executive and non-executive director with more than 20 years' experience in the food industry, in Australia and the United States. He currently serves as Regional Managing Director, South and South East Asia for AB Mauri, a leader in yeast and ingredients with operations in 32 countries. Mark recently returned to Australia from the United States after serving as President of the North American Region of AB Mauri for more than eight years.
While in the United States he served as a senior non-executive director for the Cortex Innovation Community in St Louis Missouri and was a member of the Executive Committee as well as Chairing the Audit Committee.
Mark is a graduate of the Australian Institute of Company Directors, a graduate of the INSEAD Asian International Executive Program, a member of the Chartered Accountants in Australia and New Zealand and holds a Bachelor of Commerce Degree from the University of NSW.
Mark brings to Future Food Systems CRC a passion for innovation and a track record of success in commercialising novel technology into both the food industry and other end use markets in multiple geographies. He has direct experience in driving results through collaboration between research institutions, start-up technology companies and multinational corporations.
For more information, visit Mark's LinkedIn page.