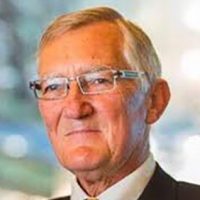 Peter Schutz OAM has over 50 years experience and achievement in the Food and Agriculture industry. He retired as Executive Chair of Food Innovation Australia Ltd in July 2019. His current Board roles include Chair of The Lupin Co, Chair and President of Australian Institute of Food Science and Technology and Director of Fermentation Tasmania Ltd. Peter and his wife also have an active involvement in the family farm in South Western NSW growing mixed cereal crops and rice.
Peter's recent Board and Advisory roles include Ministerial Appointee to Growth Centre Advisory Committee, Chair of Food Safety Advisory Committee at Tasmanian Institute of Agriculture, Co Chair of CSIRO Agriculture & Food Advisory Committee and Chair of the Federal Government's Food Waste Reduction Initiative. He has previously served on the Boards of Value Added Wheat CRC and Grain Foods CRC.
Peter is a Fellow of the Australian Institute of Company Directors and the Australian Institute of Food Science & Technology. He was formerly Group Technical Director of George Weston Foods Ltd and CEO of George Weston Technologies.