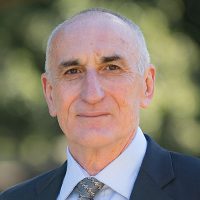 With wide experience in senior roles within the agriculture sector, Bob's areas of expertise are extensive. He is well versed in agri-business strategy development and implementation internationally both in start-ups and in a world leading agribusiness.
His current position, as Regulatory and Stewardship Lead of Syngenta Australasia, sees him lead a team to develop and implement regulatory strategies and sustainability initiatives, and to strengthen links to government and industry.
In earlier roles, Bob lead fast growing crop seed businesses in North East Asia and across APAC delivering extended periods of business development, profitable growth and commercialisation of new technologies. Other roles within the sector saw Bob based in North Carolina as a Member of the Global Leadership Team for Syngenta Vegetables. In this role, Bob piloted new business models and technologies in north and south America, implementing a new global strategy for bringing seed and crop protection together into a single grower focused business.
Bob has Director experience in agribusinesses in start-up companies as CEO and Director of ForBio Asia Pty Ltd and ForBio Robotics Pty Ltd and in Asia as President and Director of Seoul Seeds Korea. Such experience has provided Bob with a broad and deep understanding of what it takes to be a Director in the agriculture sector, especially in start-up businesses and those that focus on plant technologies.