Charles Darwin University ecologist Dr Carla Eisemberg has netted the 2020 Northern Territory Young Tall Poppy Science Award for research impacting Indigenous health and sustainable harvesting in remote Top End communities.
The tropical turtle specialist and CDU's Science Outreach Manager has spent years exploring the relationships between wildlife ecology, harvest and conservation practices around the world in a bid to help remote communities, across northern Australia and beyond, better manage oft-scarce nutritional resources.
Sustainable turtle farming, better nutrition: a win-win for remote Indigenous communities
Dr Eisemberg's studies on Australia's Northern long-necked (or snake-necked) turtle have shown that its meat contains exceptionally high concentrations of iron.
"Wild meat is an important source of nutrients to remote communities," she told CDU News. "However, changes in harvesting technology and accessibility have increased the pressure on these resources."
Dr Eisemberg's research into the region's freshwater turtles is significant in that it has the potential to positively impact future health programs addressing anaemia in remote communities across Australia.
It is hoped her findings will inspire Indigenous enterprises in remote communities to farm and sustainably harvest native turtles for iron-rich meat, providing a source of both employment and valuable protein and micronutrients to members of these communities.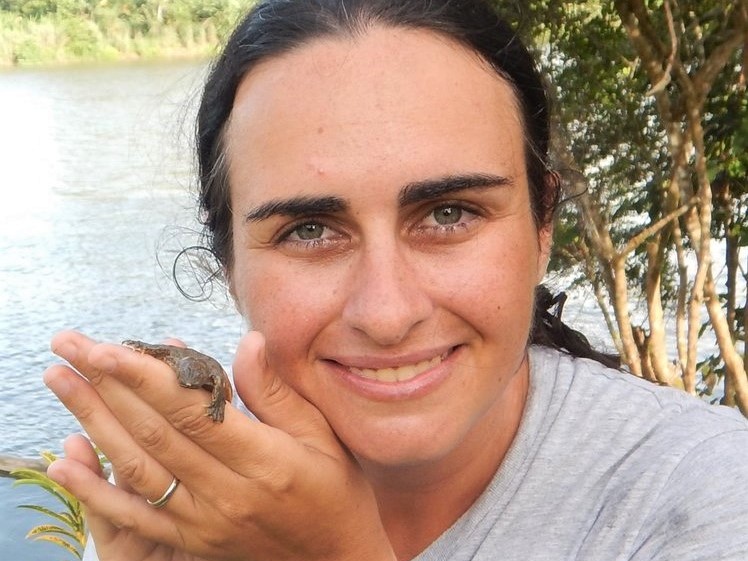 Championing ecologically sound solutions for remote communities
In addition to her current role at CDU, Dr Eisemberg studies wildlife conservation and management practices in Northern Australia, Papua New Guinea and the Brazilian Amazon, comparing areas that are geographically disparate but similar with regard to climate, weather and level of remoteness.
Much of Dr Eisemberg's work focuses on identifying solutions to wildlife conservation that focus on local economic benefits and sustainable use.
AIPS's Young Tall Poppy Science Awards
The annual awards from the Australian Institute of Policy and Science (AIPS) recognise early-to-mid career researchers who do 'world-class' work and have 'a passionate commitment to communicating'.
AIPS Chair and UNSW Professor Maria Kavallaris OAM told CDU News that 'a more scientifically engaged society was something every scientist should aspire to' and was the reason Tall Poppy winners were so important.
"These Tall Poppies are excellent examples of the cutting-edge research being undertaken here in the Northern Territory," she said. "They also become role models by working with the education and community sectors to encourage greater engagement in science."
Source: CDU researcher named NT's Young Tall Poppy I CDU News