Moooove over, beef. Redefine Meat is using its patent-pending, industrial-scale 3D 'meat-printing' technology to create high-protein, zero-cholesterol and impressively realistic 'alt-steaks' at low cost and high volume.
The Israeli company worked with butchers, chefs, food technologists and flavour expert Givaudan to digitally map more than 70 sensorial parameters including texture, fat distribution, 'juiciness' and mouthfeel in its quest to simulate premium cuts of beef.
The resulting plant-based formulations – dubbed 'Alt-Muscle', 'Alt-Fat' and 'Alt-Blood' – are printed, layer by layer, in the company's proprietary industrial-scale 'precision' 3D food printers.
Using multiple materials enables Redefine Meat to create healthy, high-nutrient and sustainable meat-free products that look, cook and (allegedly) taste just like the real thing.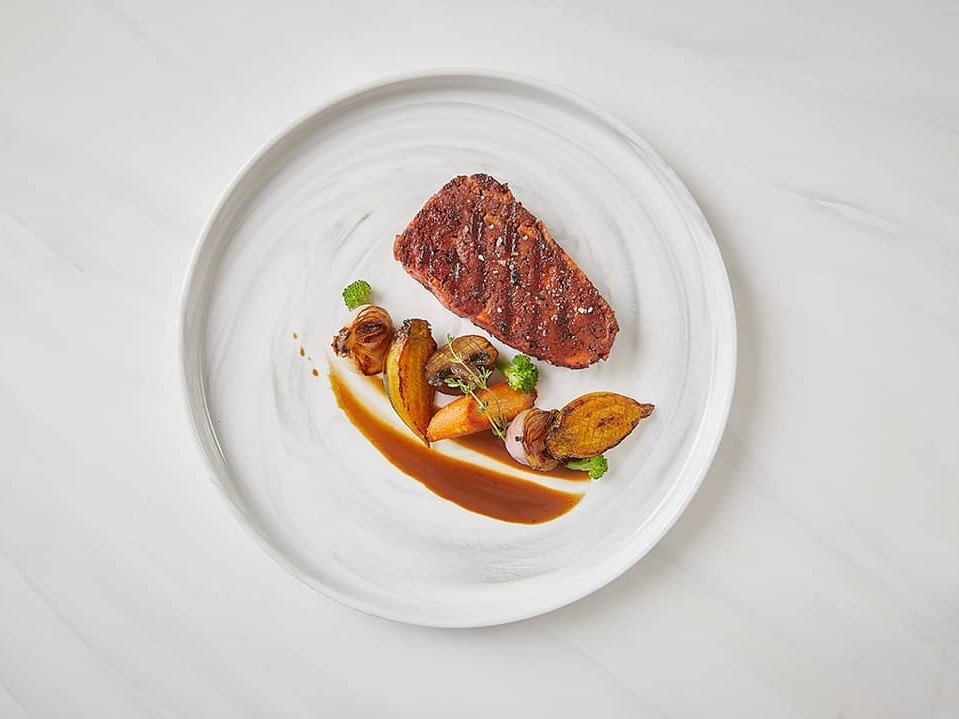 "The importance of using precision 3D-printing technology to achieve texture, colour and flavour—and the combinations between them—cannot be overstated," Redefine CEO and co-founder Eshchar Ben-Shitrit told Food&Beverage Industry News in June. "By using separate formulations for muscle, fat and blood, we can focus on each individual aspect of creating the perfect alt-steak product. This is unique to our 3D printing technology and lets us achieve unprecedented control of what happens inside the matrix of alt-meat."
The new technologies and production processes, he said, "will accelerate the development of a wide range of alt-meat whole-muscle products and create a sustainable alternative to raising and eating animals".
Redefine Meat's printed alt-steak products will be tested at restaurants to get feedback from 'high-level chefs and butchers' prior to the company's ramping up production of its 3D meat printers and alt-meat formulations for commercial distribution.
Further information
Check out the video below, in which Chef Asaf Granit visits Redefine Meat to cook with the company's 100 per cent meat-free 'alt-steak' and learn about its food 3D-printing technology. The company claims to be able to 3D-print 50 alt-steaks per hour.
Source: Plant-based steak created using 3D printing technology I Food&Beverage News