On Friday 12 December 2020, Round 2 of the federal government's Manufacturing Modernisation Fund opened for applications, with $52.8 m available to help Australia-based SME manufacturers of essential goods and services to modernise their facilities and reskill employees.
This grant opportunity is targeting small-to-medium-sized manufacturing companies with up to 199 employees keen to purchase, install and commission new plant equipment and train staff.
MMF Round 2 funding is targeting larger-scale projects, with a minimum project size of $400,000. Co-funding grants of between $100,000 and $1 million are being offered, with Commonwealth funding available for up to 25 per cent of eligible project expenditure (grantees must be able to contribute 75 per cent of total eligible project costs). 
Successful grant recipients should receive the funding by around July 2021. 
What's the goal?
By co-funding capital investments and associated reskilling, MMF Round 2 will support manufacturers in adopting new technologies, encouraging innovation; becoming more productive and competitive in the market; and creating new jobs. 
The aim of the program is to help SMEs invest in transformative manufacturing technology and processes; creating 'jobs growth and a more highly skilled workforce in the manufacturing sector'. It supports investments in technologies and processes including:
buying, constructing, installing or commissioning of manufacturing plant and equipment;

integrating production-related software that is directly related to your capital investment;

relevant training and skills development to assist manufacturing enterprises in integrating new technology into their businesses, including upskilling and accreditation in advanced processes;

process design and engineering directly related to the business' capital investment

fit-out, alterations and/or extensions to buildings directly related to the capital investment.
The maximum project period is two years. 
Round 2 will run over three years (2020-21 to 2022-23).
Eligibility criteria
To be eligible, a business must:
have an Australian Business Number (ABN);

be non-tax exempt; and

be registered for the Goods and Services Tax (GST).
Be

an entity incorporated in Australia (including start-ups), and a trading corporation in which trading activities:

form a sufficiently significant proportion of the overall activities as to merit it being described as a trading corporation; or

Is a substantial, not merely a peripheral activity of the corporation.
The business must be:
a manufacturing small and medium-sized Australian enterprise (SME) with up to 199 employees (headcount);

have a minimum of $400,000 in eligible project expenditure;

be able to identify the level of Australian job creation expected from the project; and

be able to demonstrate that the project aligns with one or more of the government's six National Manufacturing Priorities, i.e.,

resources technology and critical minerals processing

food and beverage

medical products

recycling and clean energy

defence

space.
The business must also be able to provide evidence that:
the project specified in the application is supported by its Board;

the enterprise has the capability to complete this project; and

the enterprise can meet the costs of the project that are not covered by grant funding.
For further information on eligibility , read the Grant opportunity guidelines.
Application guidelines
First, read the grant opportunity guidelines and sample grant agreement. Then submit your application through the online portal, first setting up an account. The portal allows businesses to apply for and manage grants and services in a secure online environment. Note that evidence of support from your Board and an Accountant Declaration are mandatory attachments to your application, and must be submitted using the templates available under Key documents.
Further information and funding applications
On 16 December, the Department hosted a webinar on round 2 of the Manufacturing Modernisation Fund (MMF2) that discussed eligibility, assessment criteria and tips for preparing a strong application. View a recording of the webinar here.
For more information, follow these links.
Apply by 21 January 2021
To apply for MMF Round 2 funding, click here.

NOTE: The closing date for applications under Round 2 of the MMF is 21 Jan 2021 at 5pm AEDT.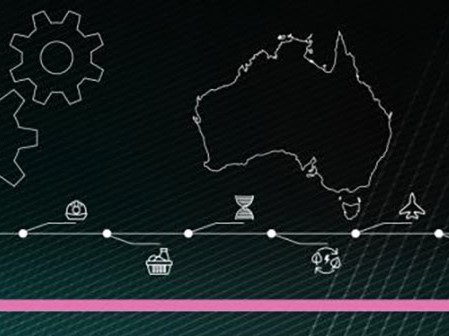 What is the Modern Manufacturing Initiative?
The Australian Government's $1.3 billion Modern Manufacturing Initiative (MMI), announced on 1 October 2020 as part of the 2020-21 Federal Budget, aims to shore up Australia's access to essential goods and services. 
The Initiative is designed to help Australian manufacturers scale up, collaborate and commercialise, thereby unlocking private-sector investment and supporting manufacturers in 'delivering on the world stage'. 
Along with the $107.2 million Supply Chain Resilience Initiative (SCRI), also announced in the 2020-2021 Budget, the MMI is aimed at ensuring Australia's capacity to provide its citizens with key essential goods and services in the face of future major disruptions to 'business as usual', such as occurred with the arrival of COVID-19.
To 'turbo-charge' Australian manufacturing, the government's Modern Manufacturing Strategy is focusing on six areas identified as being 'of comparative advantage and strategic importance' to the nation. 
Of the six National Manufacturing Priorities identified, three are of particular relevance to the CRC: food and beverages; medicinal products; and recycling and clean energy.
The government is consulting extensively with Australia's manufacturing industry to develop 'roadmaps' setting the direction for each priority over the coming decade. 
The first round of applications under its Modern Manufacturing Fund closed recently.
Read more in Make it Happen: The Australian Government's Modern Manufacturing Strategy. 
Subscribe to the government's Modern Manufacturing Initiative eNews to receive updates on funding and programs as they become available. ADD LINK
Co-funding for large manufacturing projects
Under the MMI, the government has pledged to provide co‑funding for large manufacturing projects that offer 'broad sectoral benefits' across its National Manufacturing Priorities. The goal is to 'unlock private-sector investment across three targeted manufacturing streams': collaboration, translation and integration.
Eligible applicants will be confined to trading corporations, with all streams operating on a co-investment basis. There are no specific requirements for business size. 
Funding will be focused on supporting businesses to scale.
Manufacturing Collaboration stream
This Stream offers Commonwealth funding on a co-investment basis, providing up to one third of eligible project costs, for 'very large projects that support business-to-business and business-to-research collaboration' to build economies of scale. Invitations for expressions of interest will open late in the first half of 2021, with guidelines, including detailed eligibility and merit criteria, available prior to the program opening.  
Manufacturing Translation and Integration streams
The Translation stream aims to help manufacturers 'translate good ideas into commercial outcomes' and encourages investment in non-R&D innovation. The goal is to help Australian manufacturers integrate into local and international supply chains and markets. Commonwealth funding will be provided on a co-investment basis and can be up to half of eligible project costs. Annual funding rounds under this stream will begin in the first half of 2021, with detailed guidelines available prior to funding rounds opening.