Australia's national science agency has signed an 18-month partnership agreement with the Brisbane-based arm of Pharmamark Nutrition Pty Ltd to develop omega-3 oils, proteins and bioactives from marine microbes.
The organisation has developed new technology to culture and extract omega-3 from specific strains of the 'unique and endemic' microscopic marine organism known as thraustochytrids.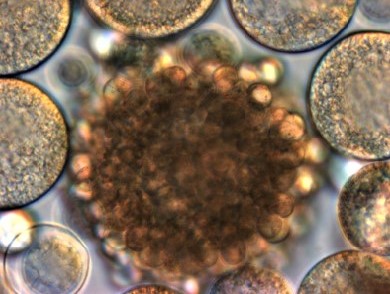 Traditionally, the health-promoting oils have been sourced from wild fish stocks and ocean krill, but these are under pressure globally. Other, less prevalent sources of omega-3s are nuts and seeds, flaxseed, soybean and canola.
Omega-3 fatty acids are known to help with brain and eye development and cognition, especially in early childhood, and may help reduce the risk of cardiovascular diseases, neural disorders, arthritis, asthma and skin diseases in humans.
The partnership will leverage CSIRO's expertise in identifying and developing new sources for omega-3 oils, such as engineered canola.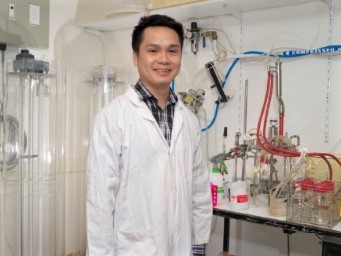 Broader implications
According to Pharmamark CEO Guy Drummond, one of the aims of the collaboration was to provide sustainable, beneficial products to an increasingly eco- and health-conscious global market.
"This science-industry collaboration has the potential to generate a unique industry based on growing global demand for clean, green and healthy nutrients for people and animals," Drummond said.
"These proteins and omega-3 oils are vegan and environmentally friendly. Their production will be safe and cost-effective, with the ability to bring the proven benefits of nutrients like omega-3 oils to many more people."
This latest, marine-sourced omega-3 is part of CSIRO's expanding portfolio of research identifying alternative products to improve human and animal nutrition.
"Our science is underpinning the development of renewable and sustainable sources of omega-3 oils and other nutrients for which there is strong global demand," said CSIRO research scientist and project lead Dr Kim Lee Chang.
The joint research effort will also contribute to Australia's 'blue economy' target of $100 billion in annual revenue by 2025.
Read the full story here.
Source: CSIRO to serve up sustainable source of omega-3 oils from the sea I CSIRO