Roger Van Hoesel – Managing Director of acclaimed agrifood-industry cluster Foodvalley NL, Executive Director of its offshoot, Foodvalley China, a member of the Strategic Committee of Food Tech Hub Brazil and, since 2017, an advisory member of Lebanon's Smart Agri-Food Innovation Hub, Agrytech – is an expert in agrifood clusters around the world.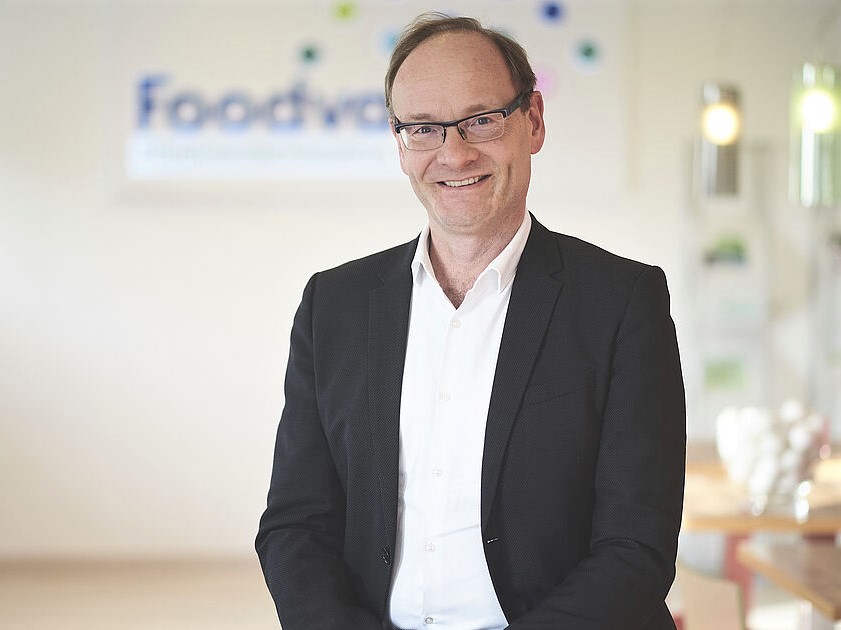 In this hour-long lecture, delivered to students in the Faculty of Agricultural and Food Sciences at the American University of Beirut in Lebanon, he details the origins of the concept in Michael Porter's cluster model and discusses how clusters such as Foodvalley perform in crisis circumstances, in the process drawing on examples from Foodvalley and from agrifood clusters around the world.
Watch the lecture below.
About Foodvalley NL
The Netherlands' Foodvalley, established in 2004, continues to thrive. In 2020, its official website declares, this eminent industry cluster is 'the primary knowledge-intensive agrifood ecosystem in the Netherlands – an ecosystem … characteri[s]ed by many world-class, innovative agrifood and food-related solutions, and by the cooperation between companies, knowledge institutions, education and governments'.
Foodvalley is an area centred on the city of Wageningen in which numerous global food companies and research institutes, including Wageningen University & Research (WUR), are concentrated. The surrounding region is home to around 15,000 professionals in the food-related sciences and related fields of technological development.
Foodvalley offers 'a platform of resources and opportunities' to local and international businesses, helping them to 'accelerate innovation and market introduction [and]… attract potential partners and investors, thereby stimulating the economy and reali[s]ing ambitions in the region and far beyond'.
Source: FAFS Lecture Series: Clustering and the Role of Agri-Food Clusters in Crisis I Faculty of Agricultural and Food Sciences (FAFS), American University of Beirut, via Youtube