Manbulloo, which specialises in the Kensington Pride (aka Bowen) mango variety for domestic and export sale, has worked with GS1 for the past seven years, implementing new technology and data-sharing advancements. However, its supply chains remained fragmented and siloed, disrupting timely communication of key information and leading to errors and loss.
Keen to implement a single product identification and traceability system for the whole supply chain that every member could access, the company turned to the GS1 barcoding embedded in all their operations.
Manbulloo deployed the Freshtrack FieldOp™ app to complete packhouse quality checks, using the information collected to generate a unique GS1 serialised barcode for each tray, then uploading the information directly to a blockchain system in real time.
Adding this barcode to its labels meant that every tray on every pallet from all Manbulloo's farms and packhouses could be tracked right along the supply chain. And because Manbulloo's supply-chain partners also use GS1, which integrates with other systems including the company's crop management program and blockchain, implementing the new whole-of-chain system was virtually seamless.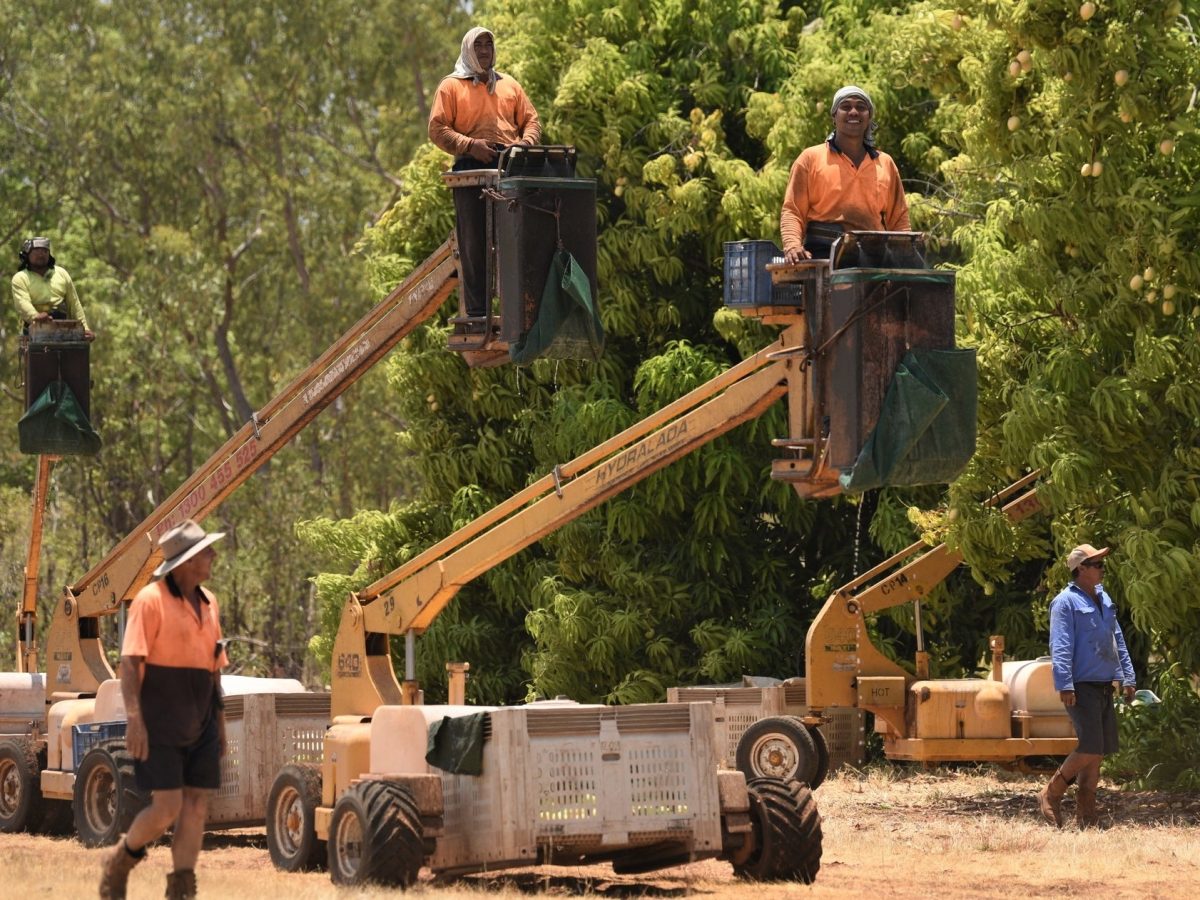 The company's new 'integrity system', provided by Trust Provenance, enabled key 'data points' in the supply chain, including food-safety certificates, real-time temperature data, quality assessments and shipment locations, to be stored and accessed via a single platform secured by distributed-ledger (blockchain) infrastructure, with permissions dictating who sees what. Each data point was added to the blockchain using GS1 EPCIS event data standards.
"Using GS1 standards in conjunction with other technology solutions, we can now track every carton and every batch through the supply chain, from packing shed to retail shelf," Manbulloo Quality Manager Scott Ledger told Food&Beverage Industry News in July. "Our order rejections at the retailer's DC have reduced to very low levels. This is a major win for everyone in the supply chain as it saves an enormous amount of time and money."
The wealth of additional real-time information now available to the company enables greater data insights, in turn leading to better product knowledge, inventory control and product quality, and a better consumer experience.
Source: GS1 and Manbulloo create next level of tracking I Food&Beverage Industry News