In Wageningen University & Research (WUR)'s second Autonomous Greenhouse Challenge, five international teams competed in a bold experiment: Could they grow a cherry-tomato crop over a six-month period (part of it during the pandemic) in a Netherlands-based WUR greenhouse, 100 per cent remotely – and do it better than a team of human growers?
The teams' goal was to maximise net profit by increasing yield and fruit quality while limiting resource use, thus lowering costs, water use and environmentally harmful emissions.
Each team got a compartment in one of Wageningen's experimental greenhouses, equipped with standard actuators and sensors; teams also had the chance to add various sensors of their own for crop monitoring. The teams determined climate and irrigation control setpoints, crop pruning strategies and suchlike remotely using AI algorithms.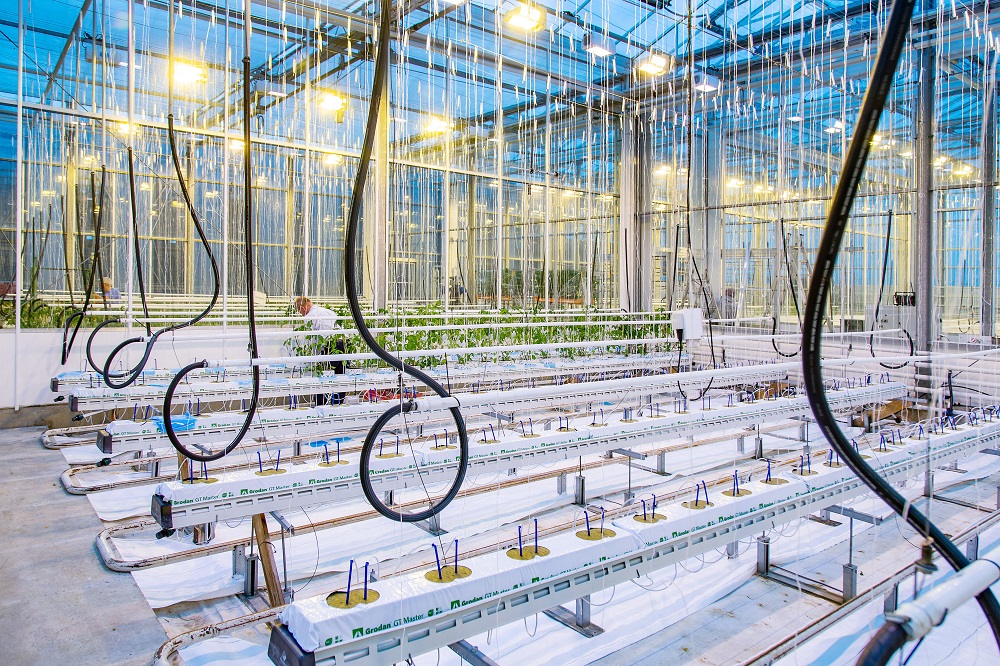 The results
The winning team was announced in early June via a GreenTech-hosted webinar in which the Challenge organisers and judge Leo Marcelis gave a detailed analysis of results.
Key indicators around quality, yield and sustainability showed that AI-controlled greenhouse growing systems were as, if not more effective than human growers, and that all the competing teams had helped advance the field of autonomous greenhouse production.
"They're all winners," said Marcelis, commending team IUA.CAAS for its use of crowdsourcing to boost innovation and its 'knowledge graphs' to structure data and other learnings; team DIGILOG for showing 'the best scientific effort' in exploring the various AI options; The Automators for their 'realistic, step-by-step approach' to AI (more about The Automators' Challenge approach in this 30MHz blog); AuTomatoes for their robust system, complete with failure-mode analysis – which the judges said provided globally applicable solutions; and team AiCU for their open-source approach, simple algorithms and long-term strategy.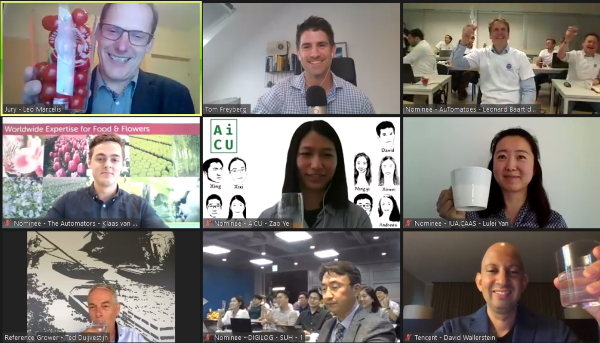 AI in greenhouses a 'game-changer'
David Wallerstein, CXO of Tencent delivered a virtual keynote speech on the role of technology in addressing global food challenges, contending that AI in greenhouses is a game-changer for food production: "We have demonstrated the power of AI in growing food", he said.
Wallerstein extolled the power of data in growing greenhouse crops of all types. He contended that AI in greenhouse horticulture will have a positive ecological impact, enabling greater water and land-use efficiency; and that, as AI can control larger greenhouses, scaling up will be easier. Commercialising the AI will likely be more challenging, he said, with what business model to use (subscription, price per hectare, bundling in the sensors?) a question worth pondering.
Keen to know who won? Read Horti Daily's longform article on the Challenge, including results, key stats, judges' assessments and winning team members' comments, here.
Further reading
For background information on WUR's second Autonomous Greenhouse Challenge, check out our earlier story.
Read about the the Smart Agriculture Competition, China's answer to the WUR Autonomous Greenhouse Challenge, currently underway in Yunnan province.
For an expert's view on the top five reasons AI will change the way greenhouse growers work for the better, read this opinion piece from Gursel Karacor, senior data scientist at Grodan.
Source: AI growing team outperforms human growers in autonomous growing challenge I Horti Daily